Knowledge Base Help Center
Why would a device show up as "Unknown" in Device Insight in the Duo Admin Panel?
When a mobile device has been enrolled in Duo (exists in the Admin Panel) but has yet to activate and authenticate with Duo Mobile, it will appear as "Unknown" in the Device Insight tab of the Duo Admin Panel. Devices that have not reported status due to an error will also be labeled as "Unknown."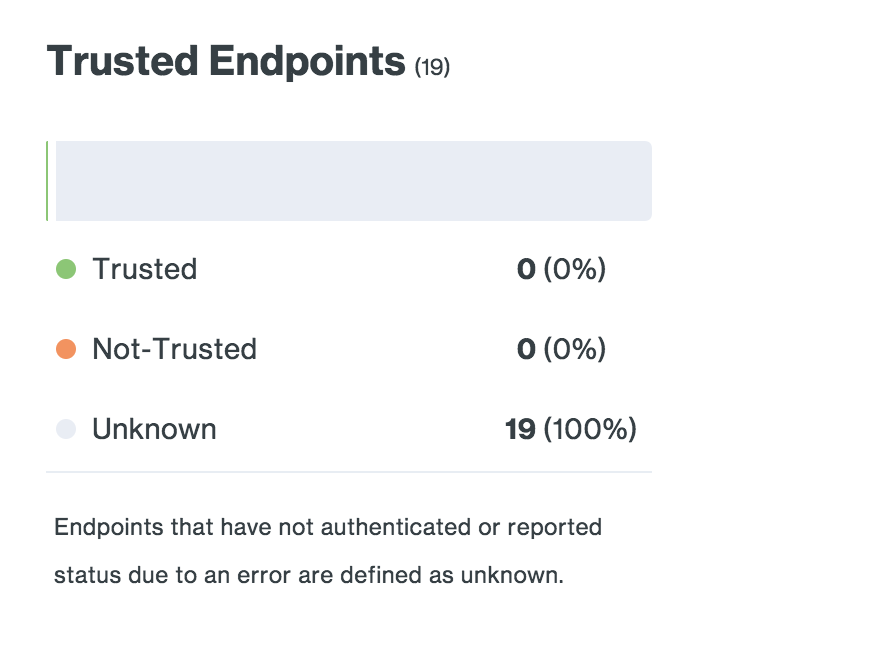 The reason for this is because the Admin Panel relies on Duo Pushes from Duo Mobile to report this information about the device (whether device is jailbroken, has biometric verification, screen lock and disk encryption enabled, etc.). 
Learn more about what information is collected in this process
.